My florist just fired me.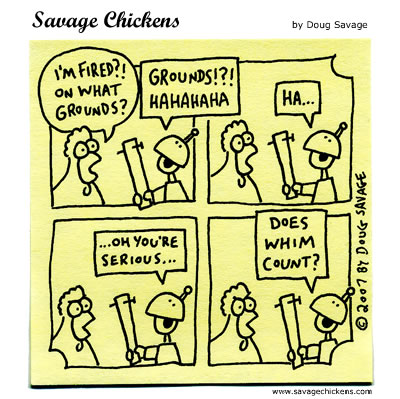 I sent out an email that sounded like this:
I am working with a color palette of dark green, gold, bronze/rust, ivory and black. I am not set on only using those colors, just that general color palette.As far as what I want, I am looking for funky, creative, eclectic and creative. I want to use fruits and vegetables, leaves, branches, dead things, alive things, turtle shells (really I saw a picture of this the other day), and whatever else you can think of. Lambs ear, succulent, monkey tails, button mums, I love them all. I only want items that are in season, I think it's a waste to be flying in items from all over the place when their are so many beautiful things located all around me.




Overall, I am looking for someone who is willing to think outside the box. Do you think this could be you?
We emailed back and forth a few times, she seemed willing to work within my budget and think creatively, and she even looked at a google notebook I created and made comments about the ideas I was considering. I put her check in the mail on the 12th, emailing her immediately to let her know I had sent it out with a SASE and that I would appreciate being notified as soon as she recieved it and to send me a copy of the contract with her signature on the bottom as well. She still hadn't emailed me back to tell me she had it 2 weeks later and so I sent her the following email:
I am beginning to feel concerned because it has been almost 2 weeks and I still have not heard back from you about the check. I'm a very organized bride and so it is important to me that I have vendors who will keep the flow of communication open and current. You have not yet cashed my check and I would like to know whether you have received it. Please let me know if you will be willing to maintain the kind of relationship I am interested in keeping up.




I will be canceling the check on Wendesday if I do not hear from you by then.
She replied within 1 HOUR telling me:
I have received the check and I have deposited it. I will be returning the amount to you however as you are not the kind of bride that I enjoy working with. I will mail you a cashier's check on Friday.
Although I am frustrated that I am going to have to start the process all over again, I am glad we were able to realize our incompatability 75 days before the wedding instead of 5. It's back to the drawing board once again.