Hey Sarah, you rock for
pointing this out to me.
I don't know how to say his name, but it's quite possible that it means "Totally Awesome Photographer in Poland".
See here
:
When That Groom and I kiss, sometimes he sticks his bum out just little bit like this. It's what has to happen when the guy is an entire foot taller than you are.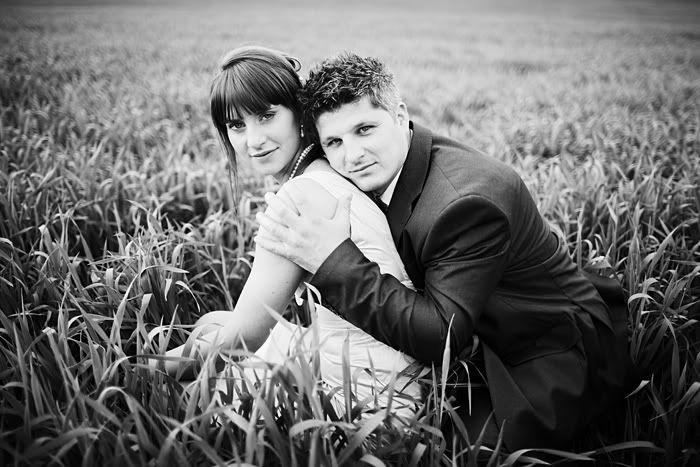 It's tough to do the black & white/colored effect like this without making it look cheesy.


Check out my favorite post of his here.
That Groom asked if he should find out how much it would cost to fly him over from Poland. Haha. I don't know if I like him
that
much. If we were having our wedding in Poland though....